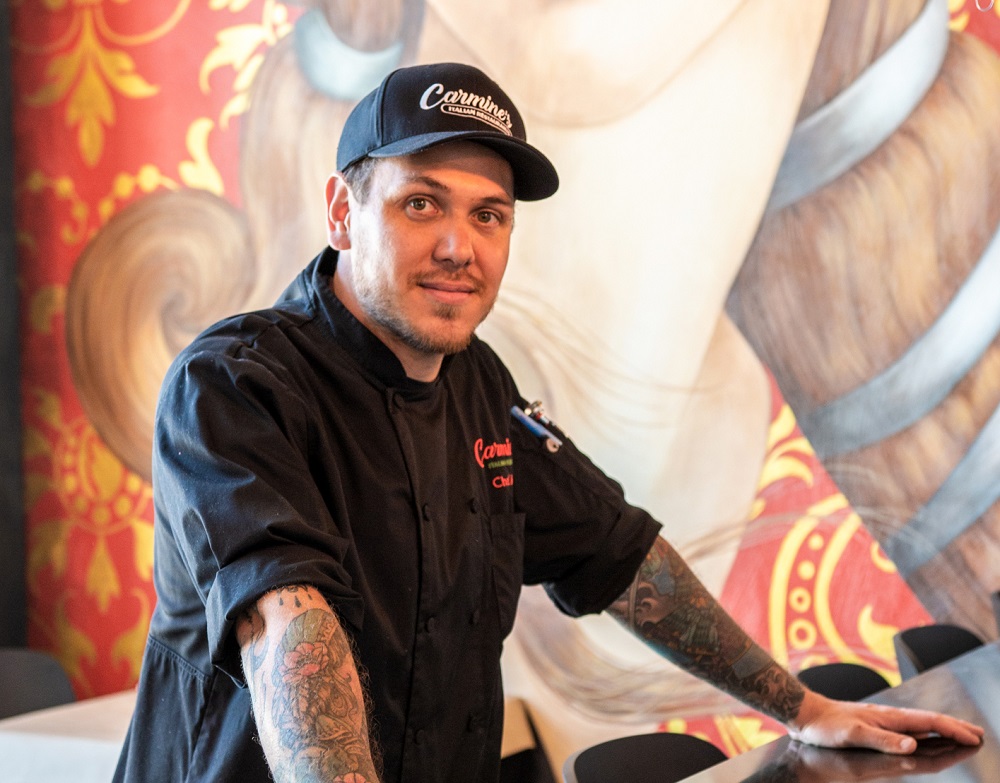 Chef Benjamin Landreth is head chef at Carmine's on McGregor Square, the newest Carmine's location in Denver, CO, that brings family-style Italian eats to the residential, office and entertainment district adjacent to Coors Field. Learn more what inspired Chef Ben to become a chef and which Carmine's dishes he recommends as a must-have!
 What inspired you to become a chef?
A strong love for food, and the happiness you can bring to others through cooking.
Tell us about one of your most memorable experiences during your time at Carmine's.
Getting to cook for Peyton Manning. That was truly memorable. He loved the Chicken Parmigiana!
What do you think makes Carmine's a unique dining experience?
At Carmine's, food is the center piece for life experiences. It's about coming together to share food family-style, and so much more.
What is your favorite part of family-style dining?
Getting to try a little of everything.
What menu item are you most excited about as we head into the spring/summer season?
Always the seasonal dishes – the Seasonal Ravioli, Seasonal Gnocchi and Seasonal Risotto. I love getting to create new and unique food for our guests using ingredients that really bring the seasons to your taste buds.
Which spring/summer ingredient is your favorite to cook with, and which Carmine's dish features this ingredient?
Spring peas are one of my favorite spring ingredients ever. Right now, it is in our Seasonal Ravioli, and it's amazing.
Tell us about some dishes that use local Colorado Ingredients
We always buy local whenever possible. Most of our menu always has at least a few local ingredients, for example, the lettuce used in our House Salad and Community Caesar. The best food is always the freshest food and we love to support local companies and growers.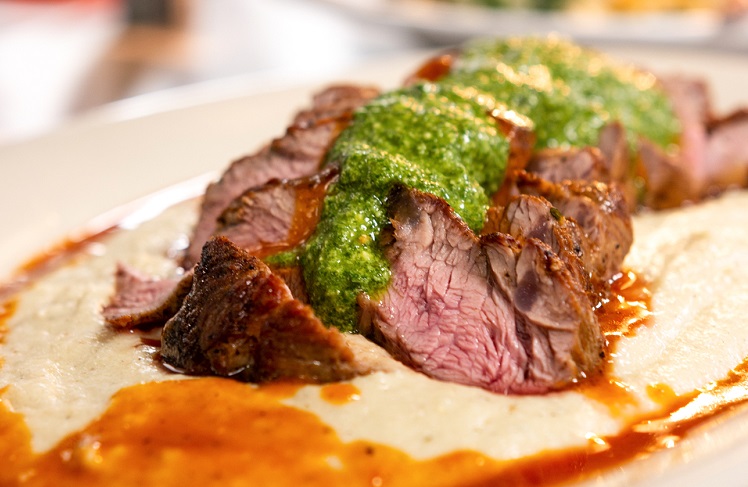 Is there any dish that you insisted go on the menu?
The Beef Short Ribs are a must have.
When you are not cooking, what do you enjoy doing in your free time?
Anything in the mountains. Snowboarding, hiking, camping, just getting away for a bit.
We know your favorite dishes must change often! At this moment in time, what is your favorite:
Carmine's dish
Ragu Con Funghi
Carmine's dessert
The New York Style Cheesecake
Favorite kind of wine to pair with Italian food
Barolo
Don't come to Carmine's without trying____
A seasonal dish
What is one fun fact about you that most people don't know? 
I was born and raised in Colorado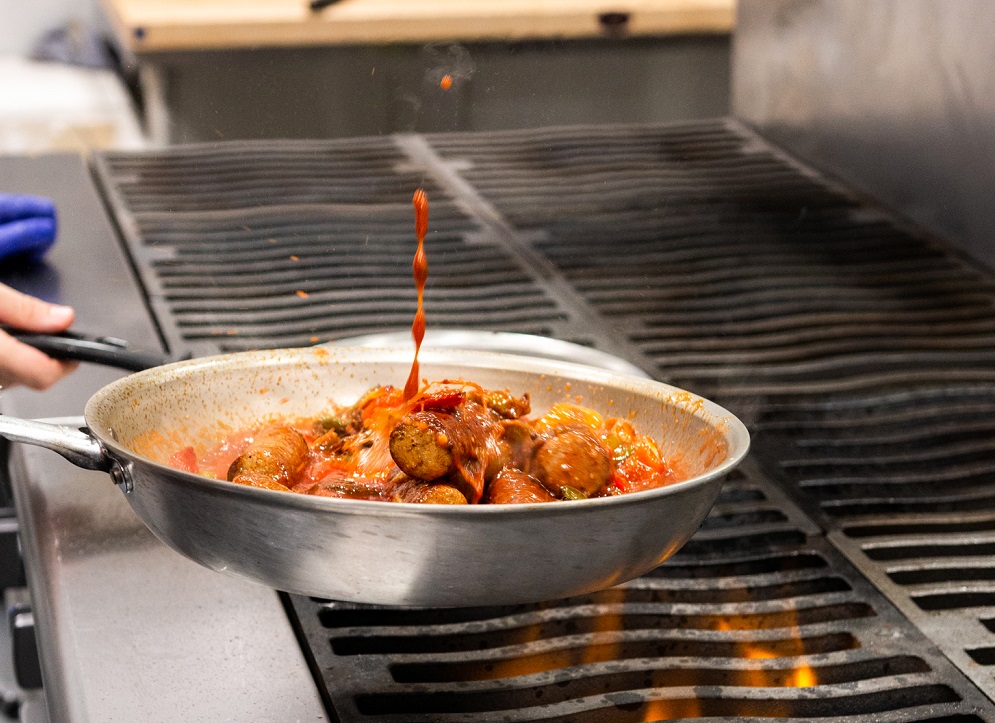 https://carminescolorado.com/wp-content/uploads/sites/6/2021/03/New-Carmines-Logo-v3-d-300x118.png
0
0
Carmine's
https://carminescolorado.com/wp-content/uploads/sites/6/2021/03/New-Carmines-Logo-v3-d-300x118.png
Carmine's
2023-05-08 16:15:58
2023-05-08 16:51:25
Q&A With Carmine's on McGregor Square Chef Benjamin Landreth