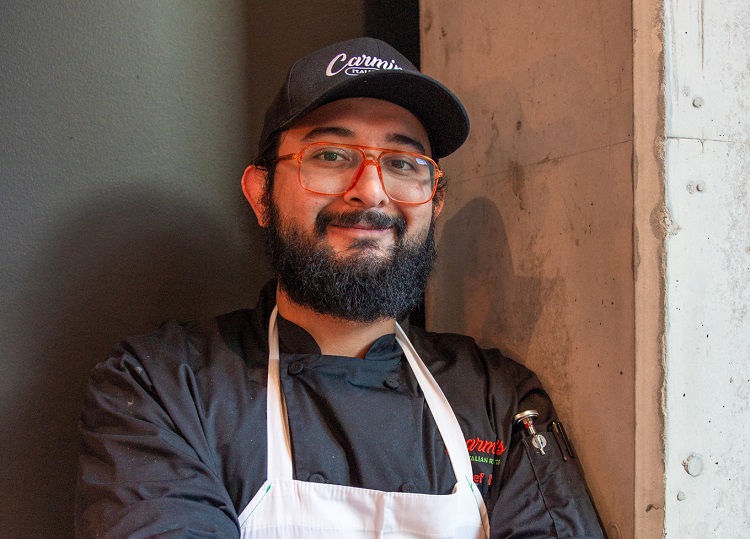 Chef David Villareal is head chef at Carmine's on Penn, a family-style Italian staple of the Washington Park neighborhood in Denver, CO. Learn more about Chef David's journey to cooking and favorite Carmine's dishes.
 What inspired you to become a chef?
I started cooking when I was young, helping my Grandpa make the meals for our big family gatherings. I developed a passion for cooking and have now been a chef since 2018.
Tell us about one of your most memorable experiences during your time at Carmine's.
The night I met Dodger's first baseman, Freddie Freeman, when he came to dine at Carmine's on Penn.
What do you think makes Carmine's a unique dining experience?
Carmine's family-style serving makes it unique, and also how family oriented the restaurant and dining environment is.
What is your favorite part of family-style dining?
The portions, I love that everyone gets to try everything.
Which spring/summer ingredient is your favorite to cook with, and which Carmine's dish features this ingredient?
Turnips, fiddleheads, and radish. They can be in any of our seasonal dishes, including the Seasonal Risotto, Seasonal Gnocchi and Seasonal Ravioli. I always enjoy making our Carmine's specials using fresh, in-season ingredients.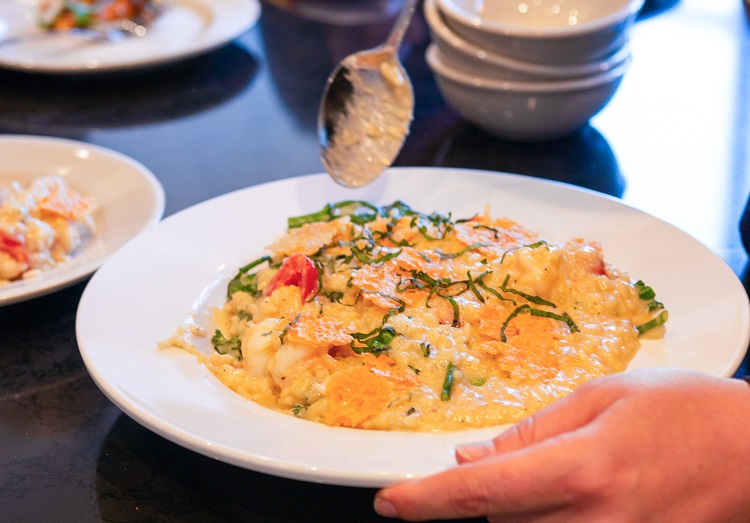 Tell us about some dishes that use local Colorado Ingredients
Our House Salad and Community Caesar Salad are made with lettuce grown here in Colorado.
When Palisade peaches and Olathe corn are in season, we like to make seasonal dishes that include them. These dishes are a must to order when they are on the menu.
Is there any dish that you insisted go on the menu?
Last time we updated the menu, all the chefs and sous chefs insisted on the Beef Short Ribs, Pesto Primavera, and Artichoke Alla Fontina, to name a few!
When you are not cooking, what do you enjoy doing in your free time?
I love watching movies, hiking, and relaxing with friends.
We know your favorite dishes must change often! At this moment in time, what is your favorite:
Carmine's dish
Pasta alla Capo with sausage
Carmine's dessert
The New York Style Cheesecake
Favorite kind of wine to pair with Italian food
Chianti
Don't come to Carmine's without trying____
The Chicken/Veal Piccata
What is one fun fact about you that most people don't know?
I snowshoed up Mount Lincoln in the winter, and snowboarded down.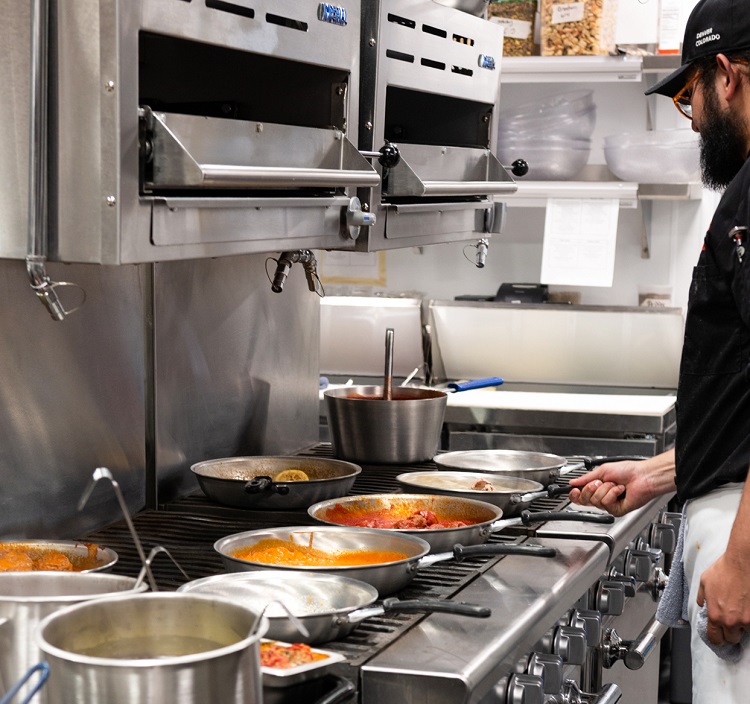 https://carminescolorado.com/wp-content/uploads/sites/6/2021/03/New-Carmines-Logo-v3-d-300x118.png
0
0
Carmine's
https://carminescolorado.com/wp-content/uploads/sites/6/2021/03/New-Carmines-Logo-v3-d-300x118.png
Carmine's
2023-05-17 15:17:49
2023-05-17 15:17:49
Q&A with Carmine's on Penn Chef David Villareal